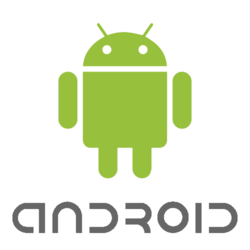 This summers install apps on your android and make the most out of your phone whether at work or on holidays! In this post I have gathered some interesting apps that
will make your summers peaceful and enjoyable!
1-My Beach (Free)/ Full version
Though I have never been a fan of live wallpapers which cause excessive battery drainage, but this one is surely pleasing. My Beach is very soothing 3D live wallpaper that gives you a true illusion of being on a serene, personal beach.  Sit on the beach under the umbrella and enjoy the waves on the beach and watch an airplane that will fliy past you with a message. In the full version you can customize almost anything in the wallpaper that will actually giveing you a feel of "private beach". An app, much recommended for Summers!
Okay, this summer's get an android mosquito repellent app and save yourself from the buzz of mosquitoes, insects, flies etc and their irritating anf injurious bites! Of all the extensive mosquito repellent apps, Favorite Frequencies is the one that really works for me. Favorite Frequencies is not just a mosquito repellent, you can produce any frequency from the app and get your desired job done. For example get rid of a barking dog using the app as a dog whistle. The help menu lists frequency ranges to give you further insights to various frequencies.
This summers organize your tasks and notes with Springpad and while still on vacations stay organized with work with notes and to-do-list. Springpad will also allow you to look up products, places, movies and more and get instantly enhanced information. You can set reminders and synchronize your to-dos and with chrome. You can also create notebooks to organize different projects. There are unlimited possibilities with springpad! Simply download the app and explore them.
With Google Chrome to Phone you can Send links, maps, phone numbers, & more from your Chrome browser to your phone! Find picnic spots on the maps on your chrome browser and send it to your phone with a click! To use the application you will have to install the chrome extension on your chrome browser as well.
5- TtipIt
Organize your travel plans for this summer holidays straight on your android phone with TripIt! TripIt is a truly intuitive trip-planning app. You can also fetch travel itineraries from your inbox automatically if you use Gmail or Google apps. TripIt is Winner of the 2011 Webby Awards.
6- Trip advisor
Planning for a trip for summer holidays and still out of ideas? If so then try "Trip advisor" and Search for hotels, restaurants, cheap flights & more – wherever you! A simple and very popular app for your android phone!
Download and install the apps, either remotely or right from your android phone and enjoy the Summer season!
{module user9-footer}